GROW YOUR BUSINESS BY BUILDING YOUR REFERRAL RELATIONSHIPS
Date:
Wednesday, December 11, 2013
Location:
University Club, University of Redlands
Speaker:
John Rodolff, President, Venture Builders, Inc San Diego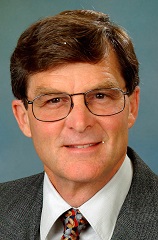 Grow Your Business by Building Your Referral Relationships
There is no better way to gain new clients than by referral. Referred clients come pre-qualified and predisposed to hire you. But how can you get the referrals you're looking for? This presentation will give you the tools and techniques you need to build and maintain a network of business people who will refer clients to you.
John Rodolff is President of Venture Builder, Inc., a business consulting firm. Before becoming an entrepreneur, John worked for ten years at a $240 million enterprise, where his chief responsibility was strategic planning for major operational units.
For nearly 20 years, John has specialized in business development for professionals, executives, and business owners. Growing revenues is, of course, always a challenge, but especially so in today's slowly recovering economy. Typically, his clients enjoy annual revenue increases that range from 40% to more than 170%―and he has the written testimonials to prove those numbers!
John is a frequent speaker on issues that relate directly to revenue generation at professional associations, chambers of commerce, and companies.
He has one of the top 5% most viewed LinkedIn profiles.