ETHICAL AND LEGAL IMPACT OF FIDUCIARY DUTY ACCOUNTABILITY
Date:
Wednesday, October 9, 2013
Location:
University Club, University of Redlands
Speaker:
Brian J. Kurbjeweit, Faculty Fellow, Banta Center for Business and Ethics, U of R.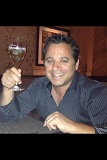 SUCCESSOR TRUSTEES, POWERS of ATTORNEY AND THE LEGAL AND EITHICAL IMPACT OF FIDUCIARY DUTY ACCOUNTABILITY. This talk will focus on the interesting fact that the rule of law is totally dependent upon ethical actors and economic resources to be effective; without both of these underlying social forces the legal rules established to protect us have absolutely no power nor impact.
Brian H. Kurbjeweit, Esq. is an adjunct professor of law, ethics and society at the University of Redlands School of Business and is a licensed attorney practicing in the area of trusts and estates. His academic publications include: "Law is the Ethics of Yesterday, Ethics is the Law of Tomorrow" (2007) focusing on the relationship between social evolution and legal change and "The Role of Ethics and Law in Governing the Game of Business" (2011) showing that legal rules cannot function without ethical actors to enforce them and thus law and ethics are bound together as complimentary functions of a single social force. In addition to his teaching and legal practice, Mr. Kurbjeweit is also the founder of Kurbjeweit Education, LLC, an education company that provides seminars linking a deeper understanding of human nature, empathy and organizational communication on corporate economic performance. He continues to practice law, speak and develop scholarly work at the inmensions of privacy in social networks.