China's Growth Implications for You, America and the World
Date:
Tuesday, April 9, 2013
Location:
University Club, University of Redlands, 1231 Colton Avenue
Speaker:
Professor Walter Hutchens, Hunsaker Chair in Global Business, University of Redlands.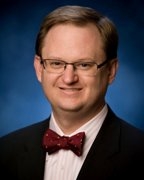 China's Growth: Implications for You, America and the World.
China is now the world's second largest economy and has the world's largest reserves of foreign exchange. Already China is the world's largest market for automobiles, smart phones, PCs, casino gambling and myriad other products. Legions of firms now source products in China, try to sell their own goods in China and compete with firms that operate there. So China matters enormously--certainly for economics but also for politics, military affairs and the environment. Yet despite its re-emergence as a key global player, China remains an undemocratic, single-party state that oppresses dissent, distorts media and limits its citizens' freedoms. Its leaders--including the new team of Xi Jinping and Li Keqiang--acknowledge that the country faces myriad grave problems. So, is China's continued rise inevitable? What does China's re-emergence (or alternative scenarios) mean for those of us in the United States? Prof. Hutchens will discuss these topics in the context of recent Chinese and global developments.
Walter Hutchens is the inaugural holder of an endowed chair in Global Business at the University of Redlands. He teaches courses on the global and legal environments of business, as well as seminars on doing business in China and the Chinese financial system. He has led five previous study-abroad programs to China for MBA and undergraduate students and plans another for 2014. His research focus is comparative commercial law, particularly financial market regulation and the development of securities markets in China. He lived in China for more than five years, working first in the Beijing offices of a leading New York City law firm and later as a professor. He holds a JD and MA in Asian Studies from Washington University in St. Louis. He joined the Redlands faculty in January after teaching at the University of Washington and the University of Maryland.