WHAT HAPPENED TO COMMERCIAL REAL ESTATE DURING THE CREDIT CRISIS & Where Are the Markets Headed Now
Date:
Tuesday, September 13, 2011
Location:
University Club, University of Redlands, 1231 Colton Avenue
Speaker:
Robert E. Dietrich, CCIM, MAI, Managing Director, FMV Opinions Inc.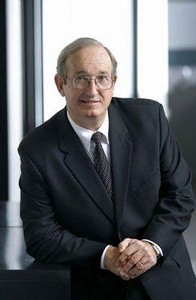 PLEASE JOIN US FOR THE FIRST MEETING OF THE 2011-2012 YEAR. Don't forget the meeting is on TUESDAY, SEPTEMBER 13!
Robert E. Dietrich, CCIM, MAI, is a Managing Director of FMV Opinions, Inc. in the Irvine, California Office and manages the firm's Real Estate Valuation Services Division. Mr. Dietrich has more than 25 years of experience in preparing real estate consulting and valuation studies on commercial, industrial, residential, agricultural and special purpose properties for a wide variety of public and private corporations and government entities.
Prior to joining FMV, Mr. Dietrich was Director of the Forensic Real Estate practice for KPMG LLC in Los Angeles, California. While at KPMG, he managed numerous appraisal engagements involving a wide range of real estate properties including a large and complex planned development, 500 buildings for a utility company and multi-state property portfolios. Previous to KPMG, Mr. Dietrich was a partner in a valuation and consulting firm with offices in the western United States. In addition, he has been a principal and broker in real estate development projects and performed contract underwriting.
Mr. Dietrich taught real estate and valuation courses for the University of Arizona and the Appraisal Institute and provided expert testimony regarding real estate in Federal and State courts in Arizona and California.
Mr. Dietrich earned the CCIM designation from the CCIM Institute and the MAI designation from the Appraisal Institute. He graduated from the University of Arizona, Tucson, with a Bachelor of Science in Real Estate and Finance.