The Elements of Heritage Planning
Date:
Wednesday, March 9, 2011
Location:
University of Redlands, University Club, 1200 Colton Avenue, Redlands, CA 92374
Speaker:
Brian S. Seaman, Certified Wealth Consultant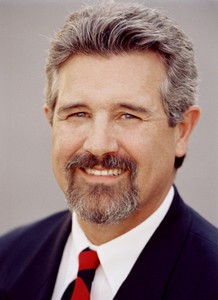 If you asked your clients to look 50 years into the future and see a gathering of their family, what would they like to see going on? A healthy, united family that supports individual family members achieving what matters most to them? A family that regularly meets together, plays together and supports family and community projects together?
Now, ask yourself this: where in their existing planning are the specific provisions that will help them to achieve those particular goals? Historical research & contemporary studies confirm that only 10% of families actually sustain both their assets and their family unity for more than two generations. That number has been true for centuries.
As a Heritage Professional, Brian Seaman is passionate about working with families to make a significant difference in their lives. He is dedicated to helping individuals and families articulate and pass on the things that matter most to them to future generations of their family. That includes their values, character, traditions, life lessons, family stories and recognition that we pass on two inheritances, one financial and one emotional. Both are critical to maintaining family unity, significance and prosperity.
Brian is the founder of Navigator Legacy Partners, LLC and is a Certified Wealth Consultant ™, CWC with the Heritage Institute. He serves on the Member Council for the Heritage Institute. Brian earned his Bachelor's Degree from Calvin College and his Masters Degree from Pepperdine University. He has been married 29 years and has one daughter. He has served as the prior treasurer and board member at his Lutheran Church and he supports college alumni fundraising, schools and several charities.
Brian enjoys the outdoors, is an avid sportsman and he enjoys woodworking projects and his antique classic wooden boat.